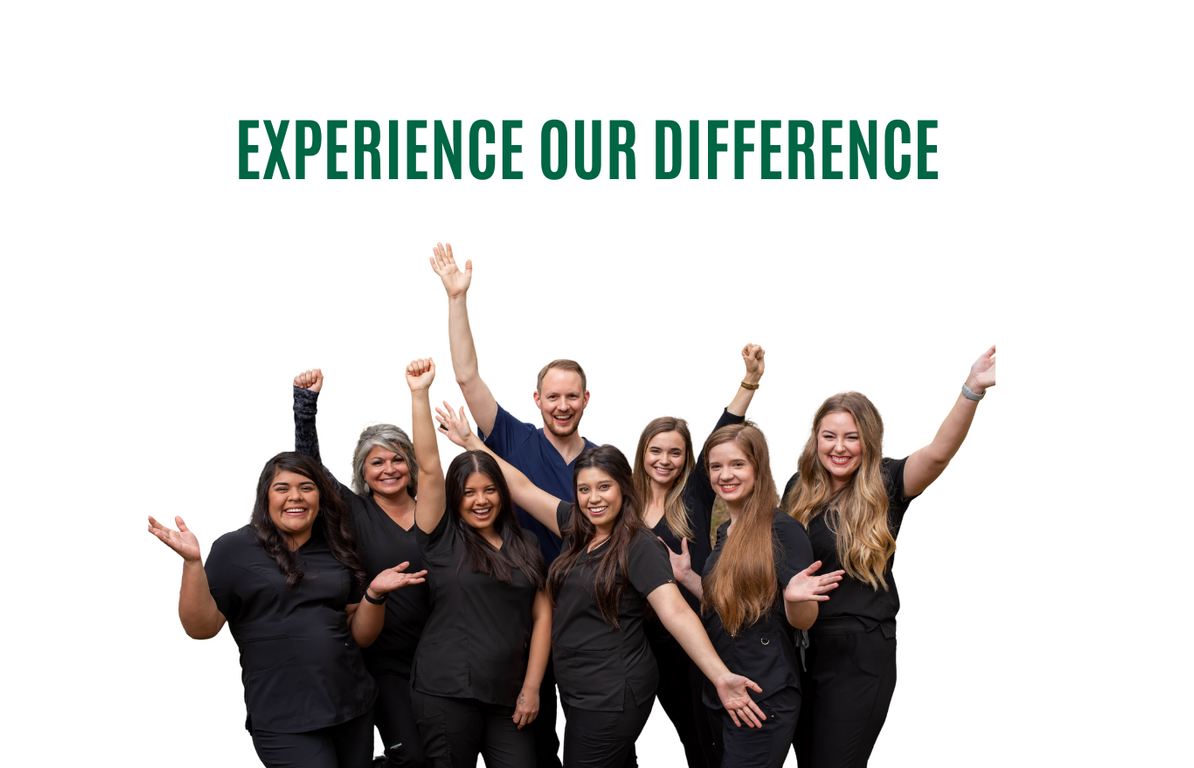 Here at Tyler Center for Dental Health we strive to create a family atmosphere where we work together, care about each other, and have a lot of fun while doing it.
We offer a positive, meaningful, challenging, and supportive work environment to everyone who joins our team.
We offer career mobility with long-term growth and development opportunities, and we seek to create a flexible work schedule which supports personal and professional life.
We believe everyone has the potential to reach their biggest dreams professionally and personally, and we work to help you achieve those step by step. With extended learning opportunities, as well as ongoing outside coaching, every team member has the chance to become more than than they thought possible.
We believe healthy people create a healthy community, and we love to spur each other on to be their best selves inside and outside of the office.
We seek to make every day a joy to come to work as we are excited to impact the lives of our patients and genuinely care about them.

We are looking for someone who is well-presented and has excellent communication skills. We are looking for someone who has a proven track record of being reliable, energetic, uses lots of common sense and enjoys making a difference in the lives of others. This person is friendly, highly organized, and works well with all personality types. The person we are seeking enjoys talking to patients, has a warm greeting voice, and comes to work each day excited about impacting the lives of the people they interact with.

You will be doing things such as:
- Answering the phones
-Managing the Patient Schedule
-Following up with Patients
-Tracking Stats
-Giving new patient tours
-Raising excitement about current contests around the office
-Completing 5 star phone certification each month
-Attending monthly meetings
-Meeting goals and targets
-Caring for each person who comes in the door.
-Creating a WOW experience for each and every patient.

This full time position comes with a fixed salary, the opportunity to earn more as you excel in your roll, health benefits, and paid vacation. We will train you in the most effective ways to provide the services you are hired to do so that you will be well prepared for success.

If you think you might be a good fit, contact careers@tylerdentalhealth.com!